The eighth edition of the Festival of Sand Sculptures in Burgas begins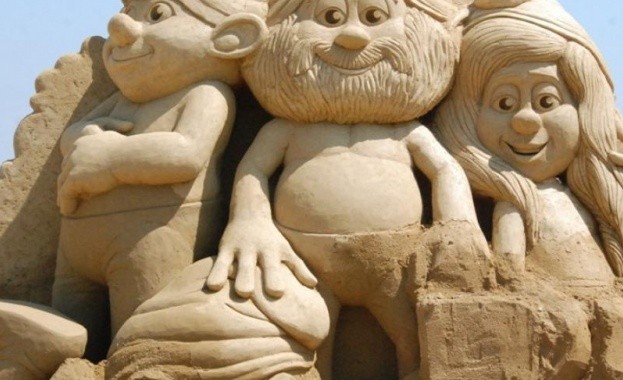 From July 3 to September 30, this year's edition of the Sand Sculpture Festival will be held in Burgas. 21 are the authors who sculpted large-scale figures of exotic animals, united in the theme "On safari with a camera".
For the first year, in specially organized schools, children will learn to make sand figures together with the artists. This year's Sand Figure Festival recreates the atmosphere of the wildest and most exotic places in the world.
"One of the surprises of the opening is a specially prepared film that will show how the sand art masters sculpted the sculptures.
21 masters from all over the world took part in making the eighth edition of the Festival of Sand Figures in Burgas. Most of them were sculptors from Bulgaria. There is also a good presence from Russia, three people, from Ukraine - two, Portugal, the Netherlands, Australia, the Czech Republic, Slovakia. All of them are engaged in sand art around the world and are participants in a number of international projects and festivals.
This year there are two debutants – from Turkey and from the Netherlands.
The prices will remain unchanged: BGN 1 for pensioners and students, BGN 2 for group visits of more than 10 people and BGN 3 for the normal ticket. Children under 7 enter for free.
When?: From July 03, 2015 to September 30, 2015
Where?: Lake Park, Burgas
FIND US ON FACEBOOK: