20 wonderful ideas for children's rooms with striped walls
There is no doubt that one of the most difficult things when it comes to babies and toddlers is to be able to hold their attention and interest for a longer period of time. They are constantly looking for new sounds, sights and knowledge, and a plain, static nursery can quickly bore them. This often makes designing an attractive interior that is both soothing and captivating a rather difficult task, requiring a creative approach and improvisations. Striped walls can be a great choice in this case, as they bring not only color, but also fascinating contrast and variety.
Striped walls in the children's room can be both an exciting and fascinating accent, and a simple and elegant part of the interior. Regardless of which option you prefer, the combinations and possibilities are numerous.
Bright and bold striped walls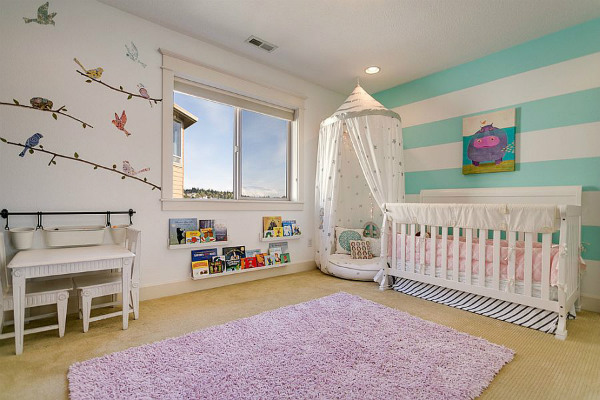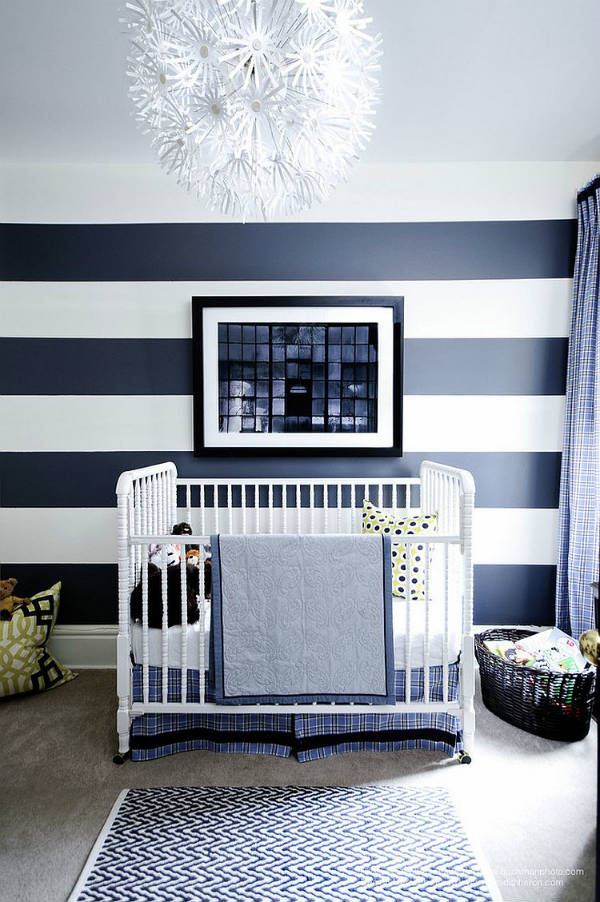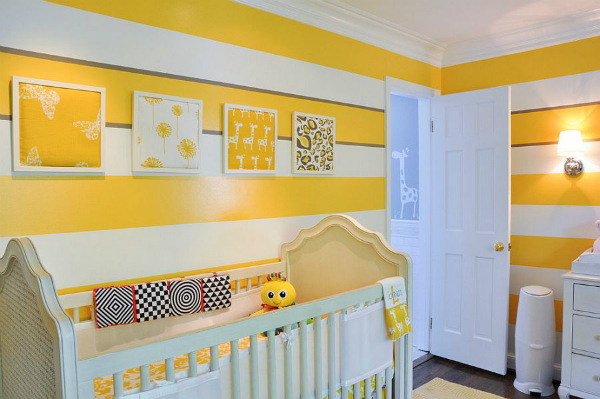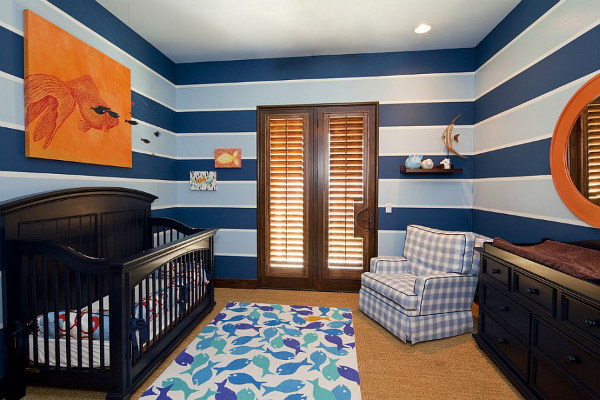 Bright and bold color shades are the ones that catch the eye and attention of children in the first months. It is not recommended to use too many colors, but a beautiful striped wall in white and blue or yellow and green can have a wonderful effect. The type and size of the stripes, as well as whether you will use them only for one of the walls or throughout the room, depends on the interior design and furniture.
Artistic and creative solutions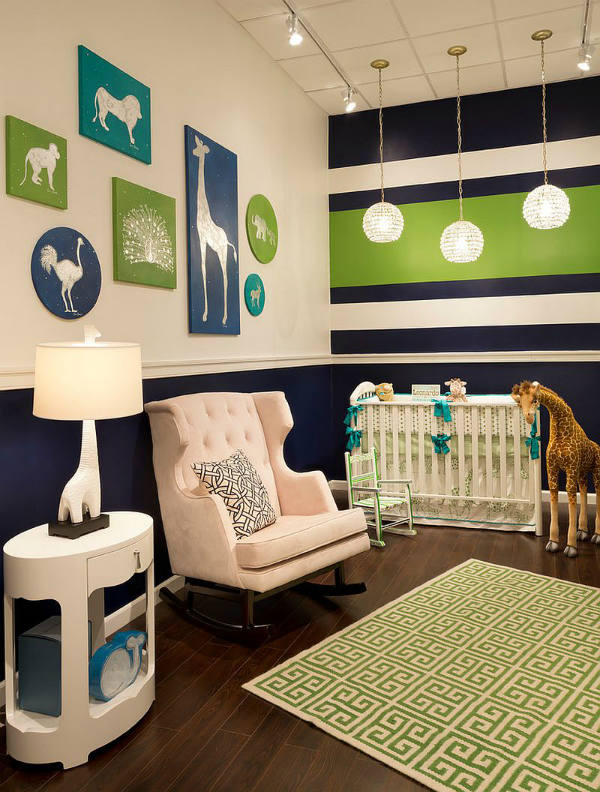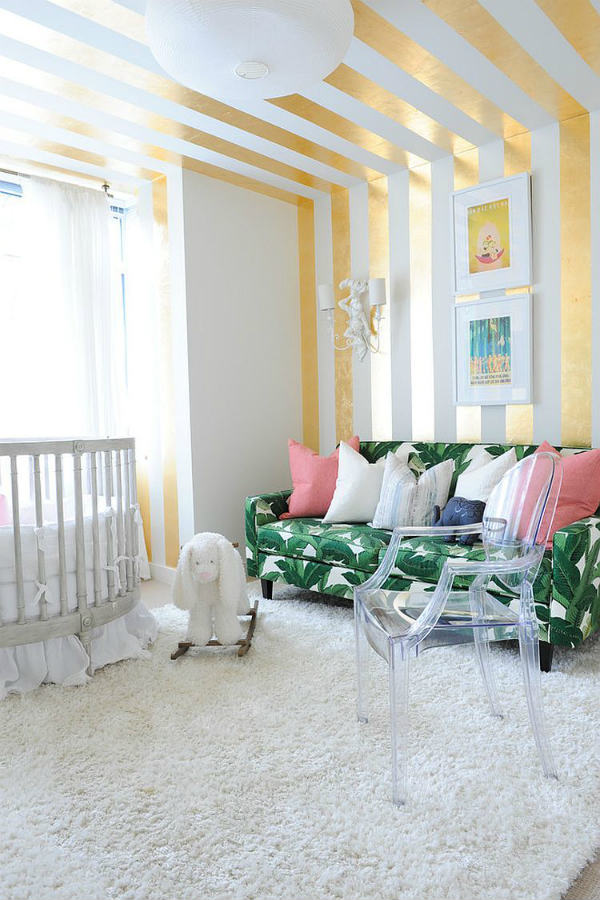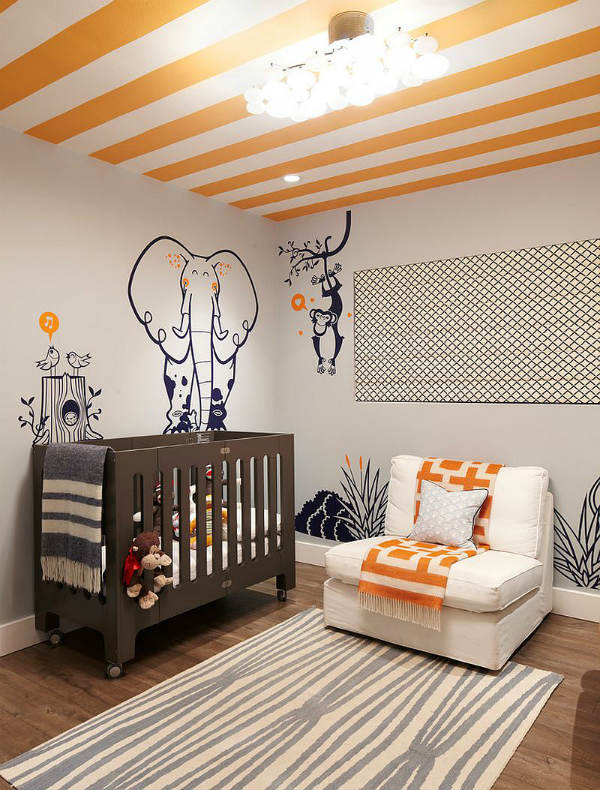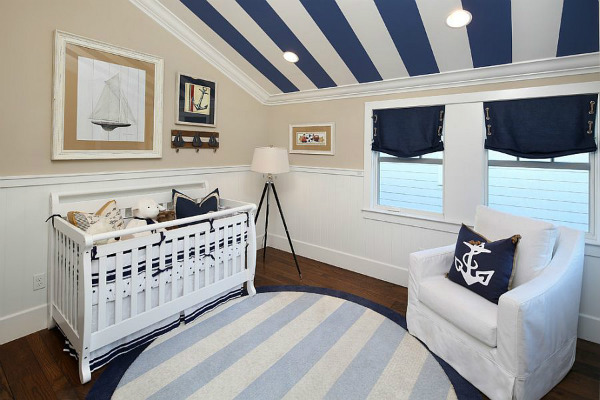 Although in most cases, horizontal stripes are more widely used than vertical ones, the proportions of the children's room should be decisive in the choice. Adequate placement of colored stripes will not only create an impressive accent in the interior, but can also visually expand the room. A striped ceiling is also a great choice for a child's room.
Striped accent wall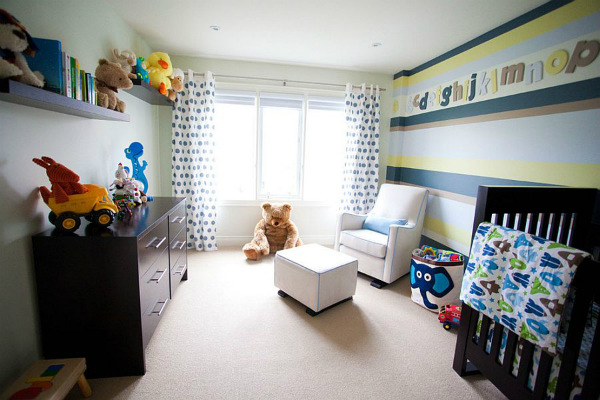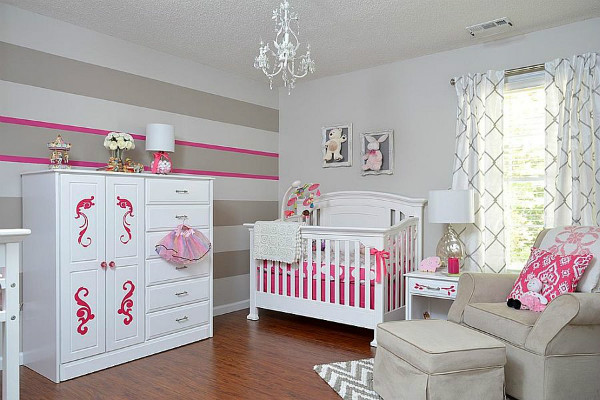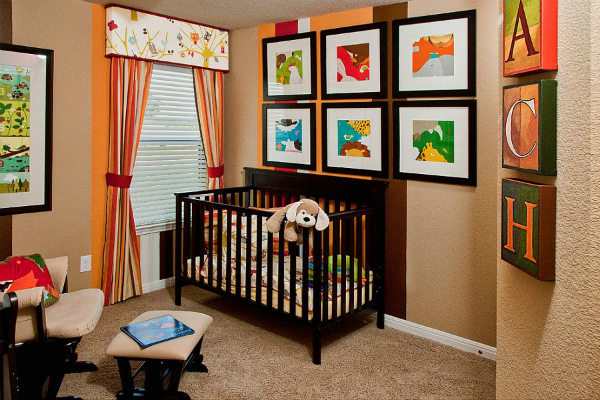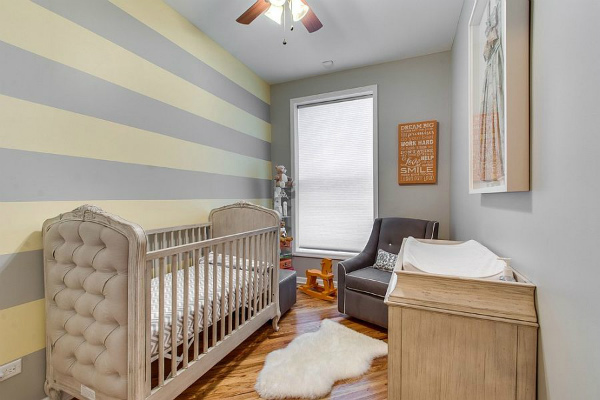 The striped accent wall is widely used in the design of many modern bedrooms and living rooms, but there is no doubt that its charismatic charm can also brighten up a child's room. In this case, it is best to leave the rest of the walls in neutral shades. An important aspect that needs to be taken into account is the placement of the furniture. It is good if the colorful wall is clearly visible from the children's bed.
Neutral tones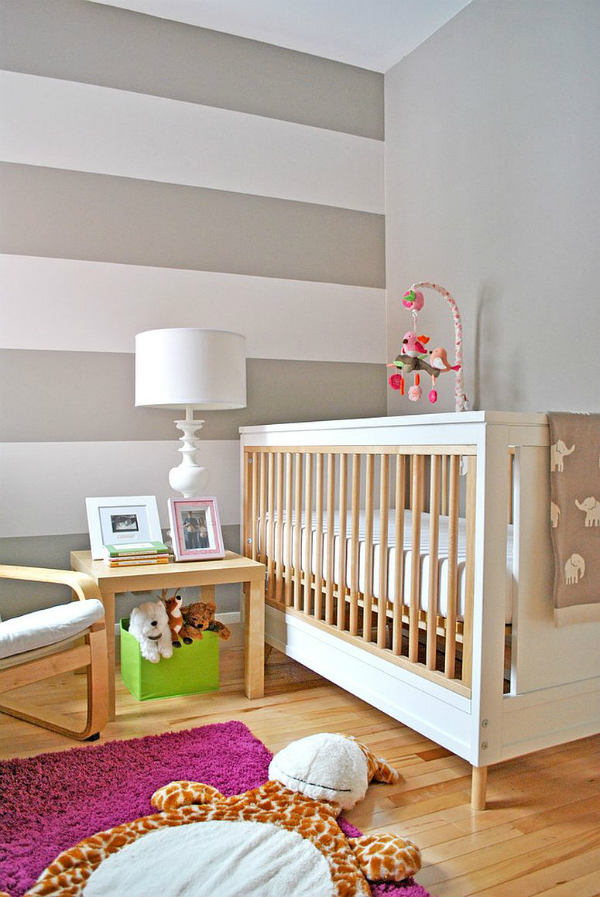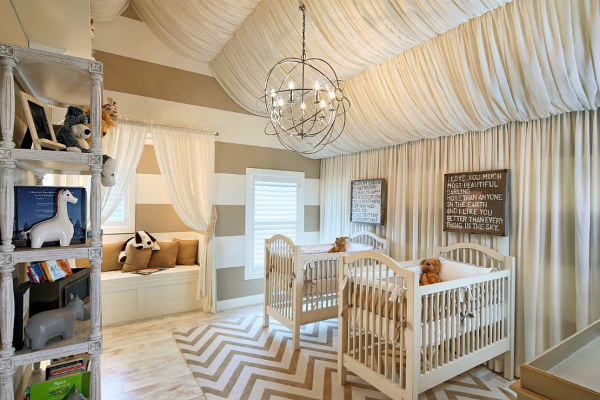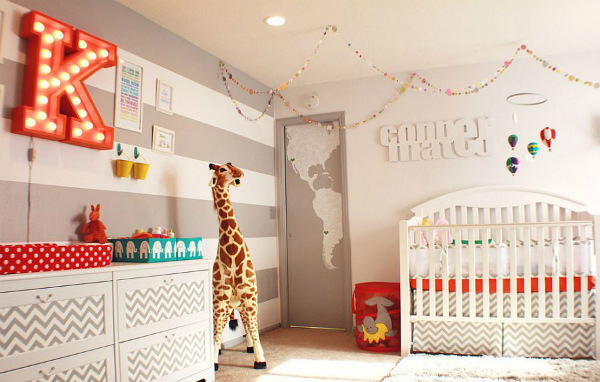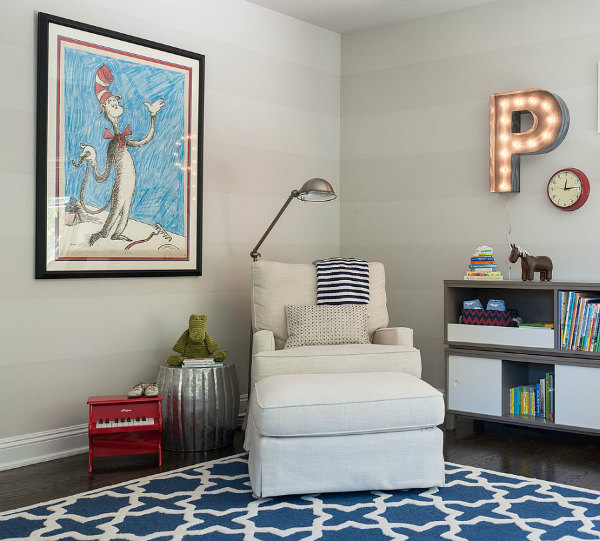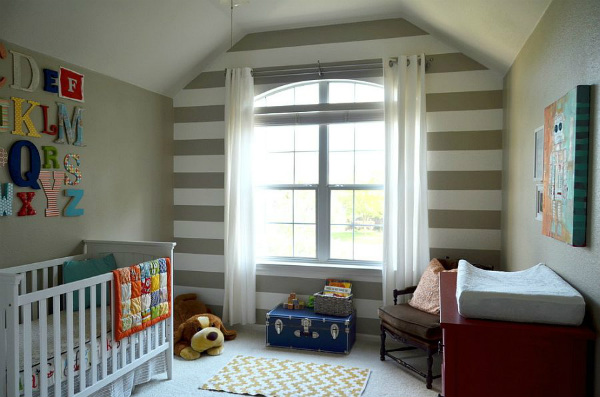 Sources:
decoist.com
comfort.bg
Look more:
20 great ideas for furnishing a children's room
21 ideas for the children's room: walls with favorite fairy-tale characters
The child in the parents' bedroom - is it right?
FIND US ON FACEBOOK: