Modern technology and super fun for Father's Day at the Military History Museum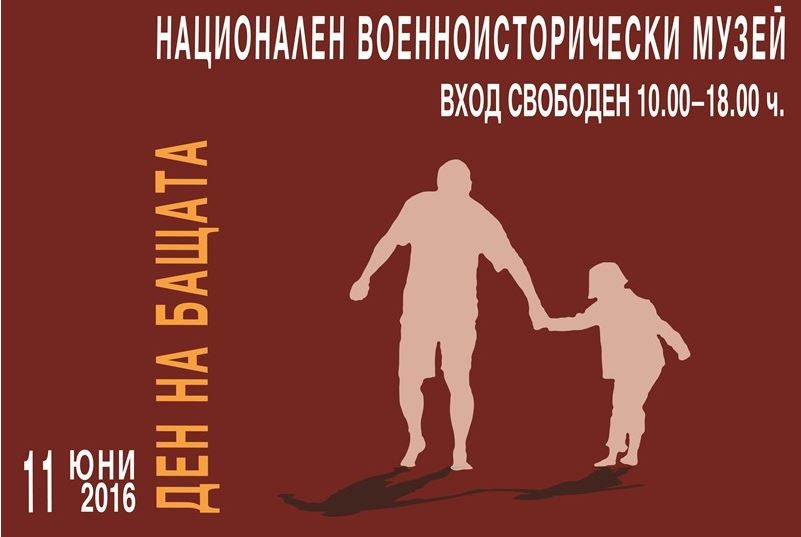 On the occasion of Father's Day - June 11, the National Military History Museum (NMMH) will have free admission.
Especially for the event, the Bulgarian Army will present military vehicles from the Ground Forces - Mercedes and Hummer, an Air Force ejection seat, an all-terrain ambulance that participated in missions.
The numerous partners of the museum have prepared exciting attractions, many games and prizes. Visitors will feel like real soldiers in the cabins of the 2K 52 FROG "Luna-M" missile complex and the MI-24 helicopter. Thrill-seekers will be challenged to climb an 8-metre climbing wall and join the outdoor scout camp, become professional Formula 1 drivers in the racing simulators and little ones can jump at will on a large mattress.
Mercedes-Benz has prepared its latest car, with which all dads and children will be able to take pictures.
The fascinating World of Toys, full of colors, fantasies and wonders, will await all children with many games and attractive entertainment. There will also be a dedicated space for babies, in which the partnership between parent and child will be encouraged with special activities. Constructor for young discoverers, assembling houses and carts, video games, solving riddles, money stories and a variety of interactive games will not only stimulate children's logical thinking, but also the creative imagination of the little ones. And the fastest growing educational platform will challenge them to learn new things while having fun.
On a special inflatable track, children will drive the latest models of go-karts, and with the game "Trop trike" they will have to go through a maze, observing the road signs. Cycling enthusiasts will have fun with some of the most attractive bicycle models. And those who want to win a children's bike can enter a cycling competition. Successful finishers will be entered into a raffle at the end of the day.
Dads will be able to get behind the wheel of some of the most advanced vehicles, as well as enjoy a scaled-up, fully realistic model of the JAS-39 Gripen multi-role fighter, a specialist roadside assistance vehicle, a tractor, a tractor-powered mower, a telehandler, a mini crawler a loader and a tractor that the children will be able to climb on and take a picture to receive on a magnet.
Only on Father's Day, museum guests will find out how fuels are inspected in a real mobile laboratory, and dads will teach their children how to change tires in a mobile car service.
The summer reading room will welcome young and old with fascinating reading and intriguing stories, favorite characters, coloring books and a game that will show how, while having fun, we can learn more about the Bulgarian way of life and culture.
Those who are tired will be able to rest in a specially designated TV corner, where children will have fun with their favorite children's movies, and their parents will understand how to create a safe and controlled TV environment.
FIND US ON FACEBOOK: